Pension Jizerská Malina
Welcome to our new guest house "Jizerská Malina" in Bedrichov in Jizera Mountains, opened in October 2019. Our guest house is located in the middle of a small, peaceful village in the north of Czech Republic, about an hour and a half long drive from Prague.
We are open all year around with plenty of things to do in every season of a year. For those who are visiting us in winter, our guest house is located on a bottom of local ski slopes, which are especially good for beginners and kids to lear or improve, with a ski rental shop just few doors away from the guest house. There are few other bigger skying resorts about 30 minutes drive away.
Apart from downhill skying Bedrichov is one of the most famous places for cross-country skying in Czech Republic, with many option for beginners as well as professionals.
In warmer seasons you can enjoy a day by an outdoor public lido located just 15minutes walk from the guest house or go for a hiking or a cycling day trip in Jizera mountains. There are also tennis courts near by as well as playgrounds, a small grocery store, restaurants with traditional cuisine and a bus stop from where you can go to Liberec or Jablonec and Nisou. Two of the bigger towns around. You can visit a swimming pool, aqua park, zoo, gallery or cinema in Liberec (find out more on www.liberec.cz) and museum of glass manufacture and many other places in Jablonec and Nisou ( find out more on www.mestojablonec.cz).
Pension Jizerska Malina is non-smoking in all areas!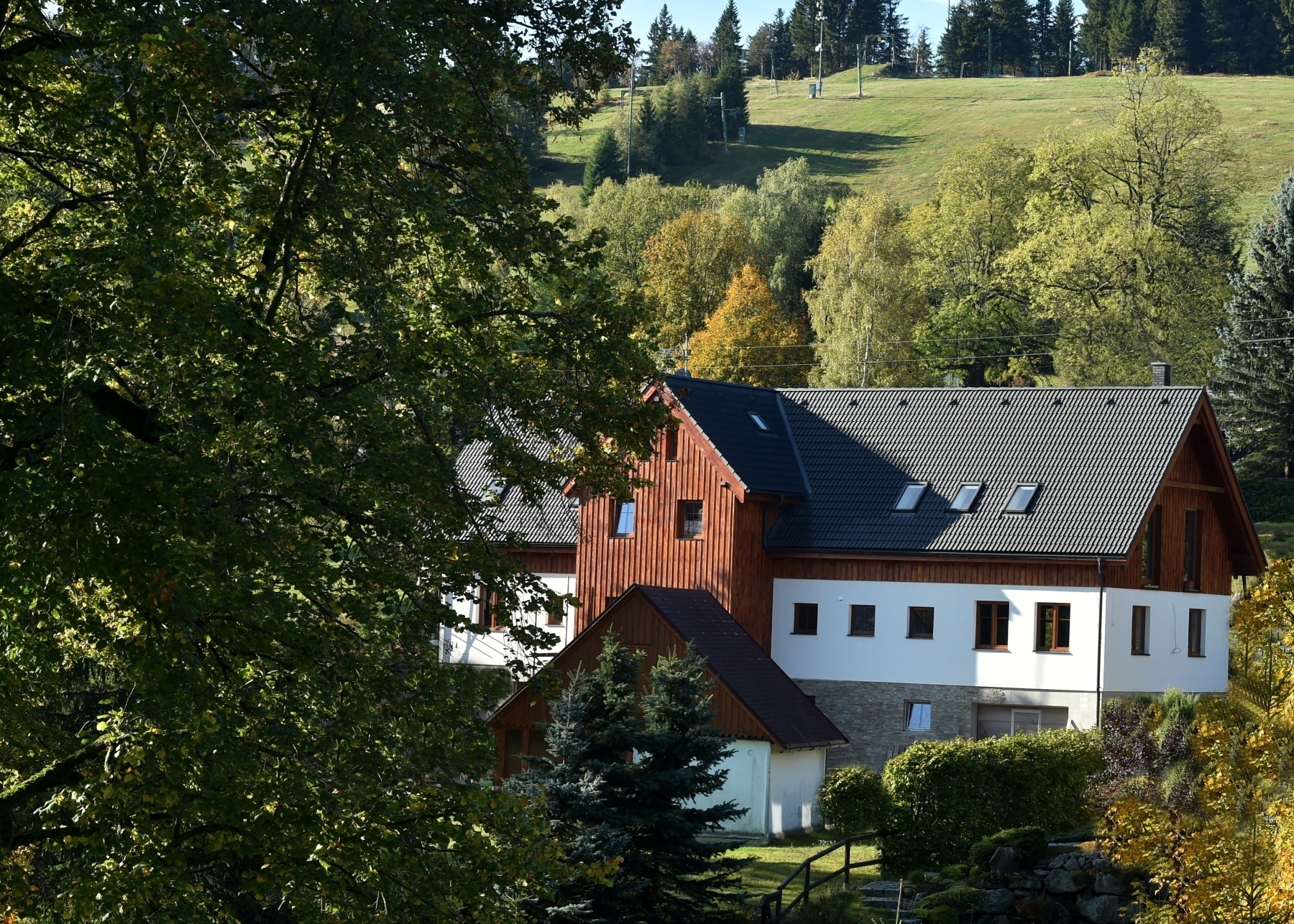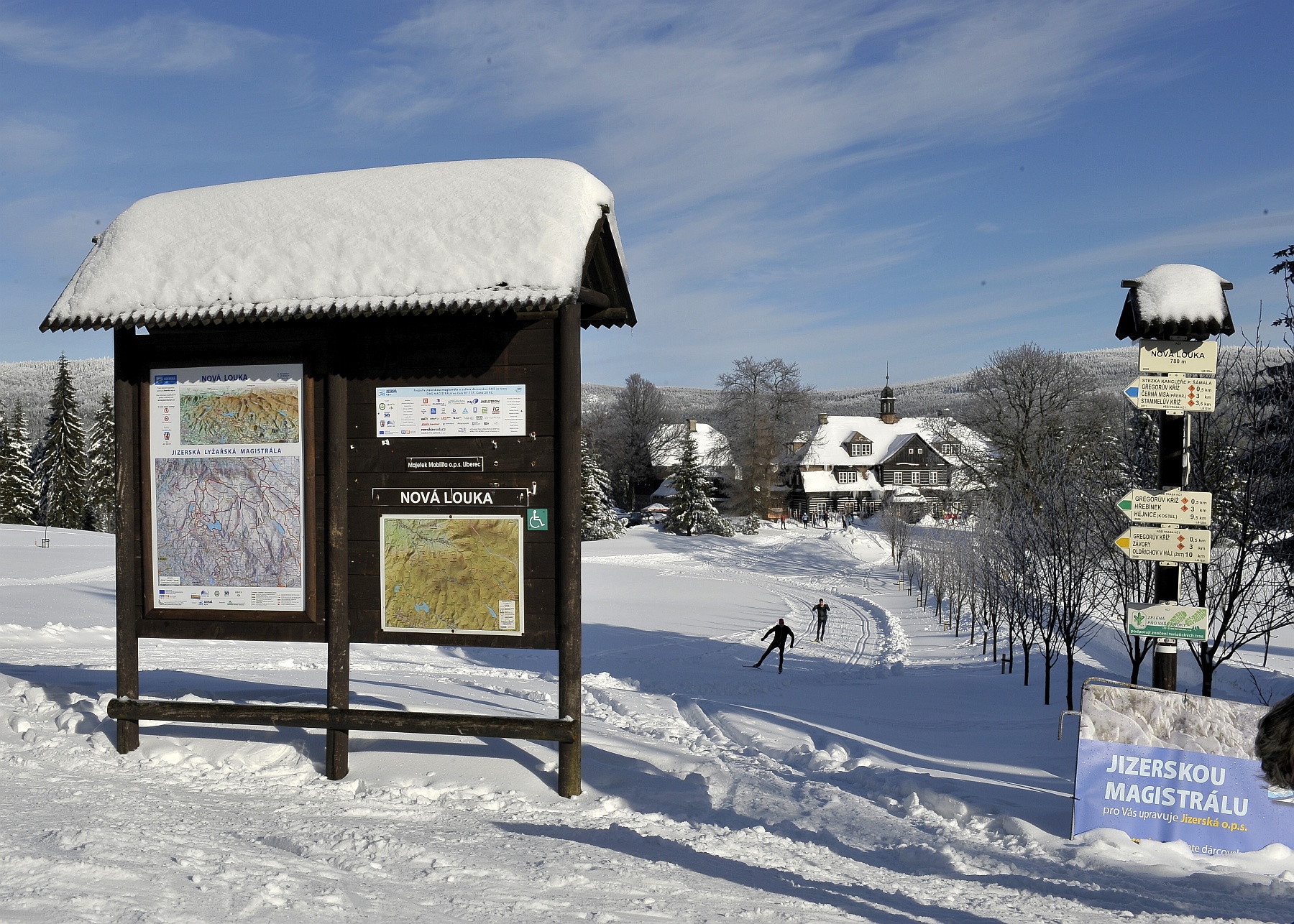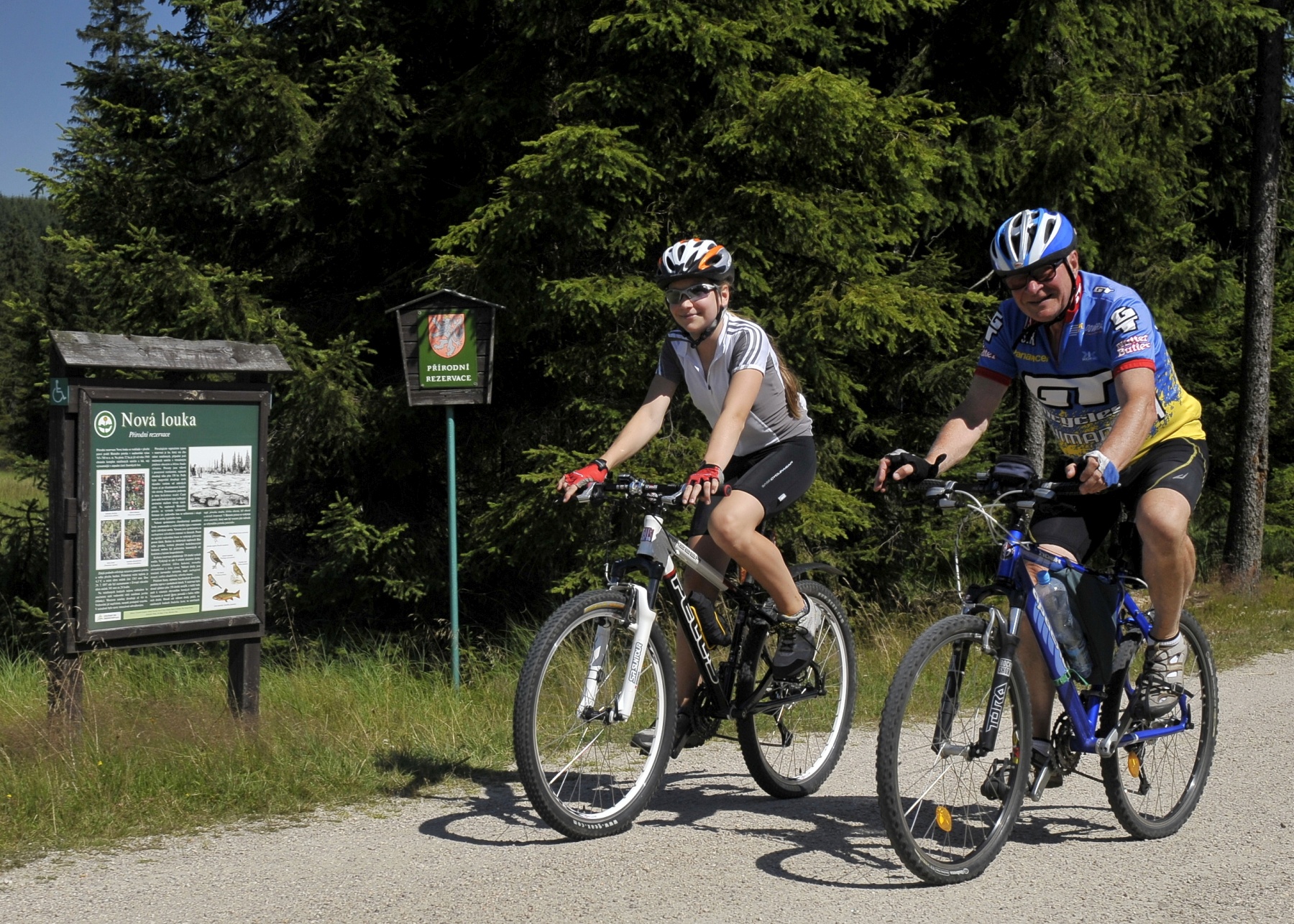 You can book one of our 7 rooms, all of them have their own bathroom, a TV, a mini fridge and a kettle.
We have a spa area with two saunas, a massage table and a chill area.
All our guests are welcome to use our garden with a fire pit, and a bbq.
We offer breakfast and home cooked dinner for additional cost.
For those who are travelling by car, we have a car park in from of the house.
Smoking is not allowed in the guest house.
The pension will open in autumn 2019
We are looking forward to seeing you and hope you will have a great holiday with us.
Jana Koucká
Phone number: +420 606 204 745
E-mail: penzionkoucka@seznam.cz